News
Last Update :4/30/2020
Washington Golf & Country Club is seeking an Assistant Golf Course Superintendent
Washington Golf & Country Club is seeking an Assistant Golf Course Superintendent.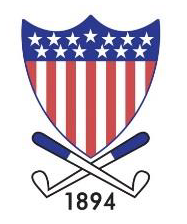 About the Club:
Washington Golf and Country Club located in Arlington Virginia, is the oldest private country club in Virginia established in 1894. It is steeped in a rich history dating all the way back to when it was known as the club of Presidents.
Tom Doak just completed a 14.4 million-dollar renovation of the golf course which is scheduled to open early this spring. Doak's vision was to strip back the layers of different smaller renovations over the years and try to find the original course dating back to the early 1900s when Donald Ross and William Flynn were walking the grounds of WGCC shaping and mapping their visions. Doak has done an amazing job of using the angulating land forms of WGCC as well as strategic and spectacular in your face bunkering.
The Operation:
18 hole, 6309 yards, Par 70 golf course with newly constructed USGA 007 bentgrass greens and tees (seeded), fairways were sodded to 007/Luminary bentgrass and the rough was sodded to turf type tall fescue.
Position Requirements:
Washington Golf is looking for a highly motivated individual that can take on the day to day operations of running the golf course and crew. These requirements include:
• Overseeing 16+ employees
• Must be able to work in a team environment
• Manage and prioritize the daily tasks of the crew
• Coordinate with Superintendent in developing or changing grounds routines and creating plans for future projects and operations • Monitor, identify and determine treatment for pest and diseases and apply herbicides, insecticides and fungicides when necessary • Strong communication skills and a good eye for detail
• Manage staff timesheets and schedules
• Properly communicate with members and pro shop personnel • Oversee chemical/fertilizer applications as well as irrigation repairs
• The candidate will be involved in all facets of the golf course maintenance operation, budgeting, purchasing, water management, communicating with other departments, running golf course projects. • Training of staff members
• Involvement in the hiring of seasonal staff
Reports To: Andrew Robertson, Golf Course Superintendent
Qualifications:
• 2-4-year degree in turf management or related degree.
• Virginia State pesticide application license, or ability to obtain one within 12 months
• Demonstrated ability to supervise and train employees, including organizing, prioritizing and scheduling/planning and demonstrated leadership skills in managing issues at all levels
• Spanish literate a plus
• Valid driver License
• Computer literate
• Strong communication skills
Salary & Benefits:
• $65-75,000/year DOE • Health/Life insurance: available on the first day of the month following two months of employment • 401 (k) with Employer match: available on the first day of the month following six months of employment.
• Paid annual vacation, paid sick leave.
• Paid Dues for membership in GCSAA, paid dues for membership in local association
• Expenses for attending regional education seminars
• Uniforms and meals provided
Resumes to:
Andrew Robertson
Golf Course Superintendent
Washington Golf and Country Club
3017 N Glebe Rd
Arlington, VA 22207
Email Resumes Preferred: arobertson@washingtongolfcc.org
[ More News ]